..
ABOUT THE MAGAZINE
Art/iculation is an interdisciplinary print and digital magazine that aims to challenge mainstream notions of culture, by spotlighting un(der)represented topics of cultural interest. The magazine takes its name from "The theory and method of articulation in cultural studies" by Jennifer Daryl Slack, who argues "articulation can be understood as a way of characterizing a social formation without falling into the twin traps of reductionism and essentialism".¹ This captures the spirit of Art/iculation, which aims to make space for nuanced critique from a variety of perspectives.
Art/iculation is produced on land that is the unceded territory of the Kanien'kehá:ka Nation of the Haudenosaunee Confederacy. The editorial committee recognizes that it is not enough to acknowledge the keepers of this land, and encourages readers to critically interrogate colonial histories and their present-day implications. The editorial committee embraces an intersectional and collaborative practice of feminism.
¹ Jennifer Daryl Slack (1996), "The theory and method of articulation in cultural studies". Stuart Hall: Critical Dialogues in Cultural Studies. D. M. a. K.-H. Chen. London and New York, Routledge: 112-127.
---
MEET OUR TEAM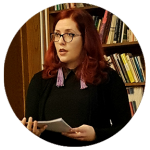 Sofia Silva Misenheimer
Founding Editor
Sofia is a passionate storyteller with an international background in multimedia journalism. She believes in the power of narrative to generate positive change and founded Art/iculation in 2016 as a platform for untold stories. Sofia has an MA in communication studies and women's and gender studies from McGill University and a graduate diploma in journalism from Concordia University. She spends her free time reading speculative fiction and writing about radical graffiti writers and street artists.
...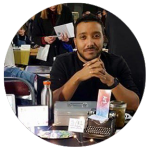 Vincent Mousseau
Managing Editor
Vincent is a community organizer, educator, student, and activist based in Tio'tia:ke (Montréal, QC). As both an activist and an educator, their areas of expertise include anti-oppressive framework, intersectional analysis, Black Lives Matter activism, and contemporary anti-assimilationist queer activism. In their spare time, Vincent enjoys journaling, Earl Grey tea, spending time at the library, and critically overanalyzing contemporary art.
..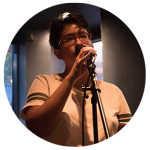 Claudia Cachay-Osorio
Contributing Editor
Claudia is a writer born out of Peruvian diaspora, a decolonial feminist, and a mentally ill human. She writes about her Andean-Amazonian heritage, life with mental health issues, diasporic cultures, and lesbianism/queerness. Living up to a delightfully stereotypical life through her #flannel4flannel relationship, including buying for two in the "men's" section and daydreaming of petting a cat, she is a serial Netflix rewatcher and frequently enjoys a sugary cup of anise tea, comfy sweatpants, and a hot pad on her belly.
..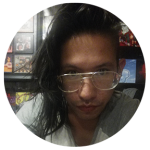 Toby Van Weston
Editor-at-Large
Toby is an Anishinaabe writer/artist originally from Norway House Cree Nation in Manitoba, who now lives in the Greater Toronto Area. A graduate of university programs in journalism, english and art, he is currently establishing himself as a creator across multiple media. In his spare time, he enjoys drawing, making YouTube videos, and working on his novel.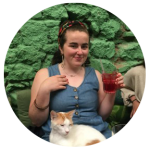 Elise Weber
Researcher
Elise is a fourth-year student at McGill University studying gender, sexuality, feminism, and social justice, along with educational psychology and Indigenous studies. She is passionate about the ways these diverse fields intersect, especially in the experiences of queer and Indigenous youth within the Canadian educational system. Originally from Toronto, she is also an artist, a Leo, and a lover of mint tea.
.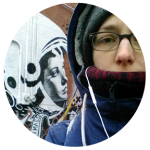 Janna Frenzel
Copy Editor
Janna is a copywriter, editor, and communication strategist originally from Berlin, Germany. She is starting a PhD at Concordia University and is interested in exploring questions of climate change, social and environmental justice, technology and urbanism. Janna enjoys street hockey games on empty parking lots and playing the banjo, and hopes to one day learn how to sail.
..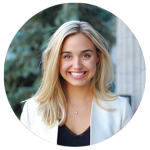 Megan Schumacher
Copy Editor
Megan recently graduated from McGill University with a bachelor's degree in gender, sexuality, feminist, and social justice studies, and a minor in political science. She is now working in Toronto in corporate communications.


David Rawalia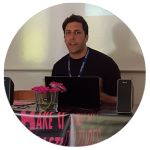 Web System Administrator
David is completing a degree in computational arts at Concordia University. They have a background in graphic design and are interested in using technology to empower marginalized communities and encourage sustainable DIY practices. They are also a big coffee nerd and own six different brewing devices.